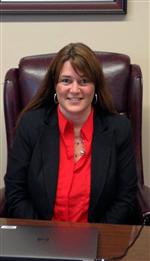 Dear Parents and Guardians
,
I hope you and your family are enjoying a wonderful holiday season!
Muffins with Mom
Please join us on Wednesday, January 18th from 7:45-8:30 AM.
Kindly return the attached
RSVP form
on or before Monday, January 9
th
.
Our next scheduled PTA meeting will be on Wednesday, January 11th at 7:00 PM in the intermediate commons. We hope to see you there!
Friendly Reminder
School will be closed on Monday, January 16th.
Science Fair Open House
Our annual Science Fair Open House will be on Wednesday, January 25th from 6:00-7:30 PM in the multi-purpose room. Winners in grades 4-6 will move on to compete at the Chester County Science Fair.
Save the Date for Kindergarten Registration
Kindergarten registration for the 2017-2018 school year will take place on March 1st and March 2nd. Pre-registration will be available online, via the district website, effective February 1st. Incoming students must be 5 years of age on or before September 1, 2017.
Winter Dance
The French Creek PTA will be hosting a Winter Dance on Friday, February 10th from 6:30-8:30 PM.
Cold Weather Dress
Please note that children are expected to go outside to play each day at recess. Please encourage your child to dress appropriately for the cold weather.
Inclement Weather and School Closing Alerts
As we move into the winter months, with the potential for inclement weather and slippery roads, school schedules may be altered according to road conditions. Delayed openings, early dismissals, or school closings will be communicated through a district "Skylert" message as well as postings via the local media and OJR website. It is imperative that the school has accurate emergency contact numbers and email addresses in Skyward. Please double check your contact information and notify the main office of any necessary changes.
Attendance Line
Please remember to call the attendance line to report a student absence prior to school starting at 8:30 AM the day of the absence. 610-469-5688
Snack Drive
Our French Creek K-Kids will be hosting a snack drive to benefit the Food Pantry throughout the month of February. Students would greatly appreciate any donation of individually wrapped dry snacks, apple sauce, fruit, etc. The collection will continue throughout the weekend of our Drama Club performance on March 3rd and 4th. Please feel free to send in donations with your child, drop them off during conference days, or donate at The Wizard of Oz!
Wishing you and your family all the best in 2017!
Sincerely,
Dr. Malinda McKillip