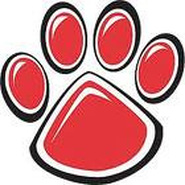 Phone: 610-469-5105
Email:
Degrees and Certifications:
B.S. Petroleum & Natural Gas Engineering from Penn State, 1981 M.B.A. from Texas A&M University, 1985 M.Ed. from Eastern University, 2008 Certification in Elementary Education from Eastern University, 2000 Certification in middle school math and science
Mrs.

Patrice M. Reiche

Education:

BS in Petroleum and Natural Gas Engineering in 1981 from Penn State

MBA from Texas A&M in 1985

MEd from Eastern University in 2008

I have taken an additional 60 credits of graduate classes and continue to take classes to further my knowledge regarding best practices in education.

Experience:

From 1981 to 2000 I worked for the following companies in various engineering capacities:

Amoco Production Company as a petroleum engineer

Garrett Computing as a software support engineer and instructor

Avon Inc. as a process engineer and processing department supervisor

SCH Technologies as a software engineer/ software trainer/ sales manager

My experience in education:

Owen J. Roberts School District as an educator in sixth-grade at the Middle School from 2001 to 2008 and then at North Coventry Elementary from 2008 - 2013.
Beginning in 2013, I assumed the role of ATP teacher for grades K through 6 joyously guiding our numerous academically-talented students in all grades and subjects when appropriate. Beginning in the 2015-2016 school year, I added responsibilities regarding gifted students attending Owen J. Roberts Middle School which continues for the 2018-2019 school year.

.

Family:

I am the widow of Jeffrey Reiche who worked as a robotics engineer since graduating from Penn State in 1979. He was and is the love of my life.

We have two beautiful children - Thomas attended Ithaca College for sound engineering and recording technology. In addition to his musical talents, he is a fantastic chef as well. Thomas recently returned from Portland, Oregon, so mom is thrilled about that. Alivia graduated from the University of Pittsburgh in April, 2015 as a commissioned athletic trainer in the sports medicine arena. In the fall of 2014 she was the athletic trainer for the University of Pittsburgh football team which was crazy fun, and she worked with numerous other sports teams at Carnegie Mellon University and Pitt. She will be attending the University of Pittsburgh once again in the fall of 2019 to begin the masters degree program in prothetics and orthopedics. If all goes well, she should graduate from this program in April of 2021. She recently got married in May of 2018 to a wonderful man, Michael Germann who is attending medical school at Lake Erie College of Osteopathic Medicine outside of Pittsburgh, PA. Yes, Patrice is very excited regarding the prospect of grandchildren!!!!!

The canines are the ones that actually run the household: Ace was our 15 year old beagle/golden lab mix who joined Jeff recently; Tucker is our 8 year old American bulldog/black lab mix and Iggy is our baby (five year old) German shepherd/black lab mix - we think. All are rescue dogs (Ace from PA, Tucker from KY and Iggy from California). They are spoiled rotten.

Interests:

I thoroughly enjoy playing in the bell choir and singing in the Chancellor choir at church. I love all types of music, so this is a way great of expressing myself. I am advisor for the senior high youth group at church and am so very fortunate to attend a summer mission trip with this amazing group every year now for the past decade.

.

I love all aspects of earth science and have fun gardening and creating beds with various types of flowers; however, my speciality has been and continues to be the culmination of massively huge and vibrantly healthy weeds! I enjoy the topic of zoology and love earning about animals from around the world. Clearly I must enjoy dogs given the menagery of rescues in our household.My love of science is not limited to earth or life science, as I throughly enjoy the topics of physics and chemistry as well.

I am particularly interested in sharing my love of math and science with children of all ages as that is a passion of mine. Equally important to me is the topic of service learning and sharing our various talents and skills as both adults and children within our local and global communities.

I feel particularly blessed as an educator at North Coventry Elementary and of the Owen J. Roberts School District because I work with a spectacular group of professionals and an inspiring group of children every day. Here's to an amazing journey of learning and discovery this school year and beyond!