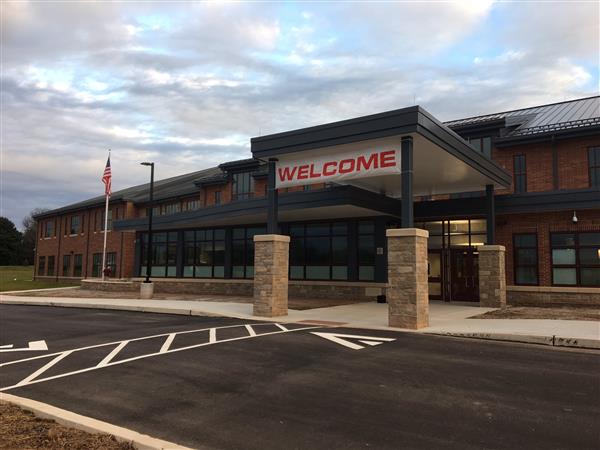 East Coventry Daily Announcements
3/25/19 - Monday, Day 1, Recess Rotation A

5th and 6th Grade Social: Grade 5 and 6, the theme for this year's 5th and 6th grade social is "Under the Sea" on April 5th. Look for more details later.

Green Ticket Event: Do you want to be able to GIVE a wildcat 200 ticket??? Here's your chance!! Starting on Tuesday-for 10 green tickets you can buy a wildcat 200 ticket to give to a teacher or staff member of your choice!!! Do you know someone who always is Practicing Responsibility, Acting Respectfully, Working together and Being safe???? Well, they deserve a wildcat!!!! Reverse wildcats will be for sale at the green ticket store in the mornings.

At the end of this event, a staff member will be picked to win the MYSTERY MOTIVATOR!!!!

OJR Hockey: This past weekend, the OJR combined elementary school ice hockey team won the season championship with a 1-0 win over the Rustin Knights. EC students Tanner Nau and Lucas Rowe did a phenomenal job all season representing East Coventry Elementary. Congratulations to the ice hockey team and both boys. Way to go!

Talent Show: PTA Talent show rehearsal will be Monday and Wednesday after school this week until 4:45 and it is extremely important for all participants to attend both practices. Friday is the show at 6:00 pm and students should arrive at 5:00 ready to perform.

The fee to participate is $5.00 per student and this gives each student one ticket to the show.

Reminder to bring all costumes to practice this week and to send all music to the PTA email or bring on a cd by Wednesday.

All EC families are invited to attend the Friday performance. Tickets for the show will be $3.00 and sold at the door the night of the show. All students must stay for the entire show on Friday and will be dismissed at the end.

Mindset Quote of the Week: "Tomorrow you will wish you had started today."