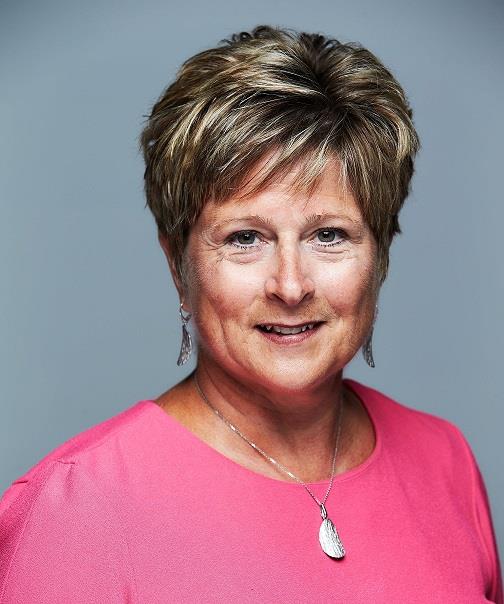 Phone:
Email:
Degrees and Certifications:
OJR Class of '79 B.S. West Chester University M.Ed. Immaculata University Ed.D. Immaculata University
Dr.

Susan T. Lloyd

Superintendent of Schools

The OJR community is fortunate to have seven great schools. Evidence of this can be seen daily on each of our campuses.

The challenging part, of course, is to maintain our standing as one of the best school districts in Pennsylvania, while striving to meet the needs of all students. I'm so grateful to see everyone working to not only maintain our standing, but to improve it. Students and faculty, parents and community, school board and administration . . . we're always better together and our united front gives us the momentum we thrive on!

I want to tell you about an initiative we're embracing this year along with district across the state. While we continue to grieve deeply and forever at the memory of students lost to school shootings, we look to find the strength and resources to prevent it from happening in our own community. One of the most horrible shootings in American history – Sandy Hook Elementary School in Newtown, Conn., in December 2012 – has resulted in a force of positive energy to be reckoned with. The Sandy Hook Promise is a nationally renowned organization launched by families who lost their children that day, and their mission is clear: "Prevent gun-related deaths due to crime, suicide and accidental discharge so that no other parent experiences the senseless, horrific loss of their child."

The Sandy Hook Promise isn't just a rhetorical notion with no actionable resources. We're bringing their "Say Something" program coupled with the state "Safe to Say Something" initiative to our community, to provide training for students to help them recognize the signs that someone may be a threat to himself or herself, or to others, and to say something to a trusted adult to seek help. The program is designed to reverse these frightening statistics:

In 7 out of 10 acts of gun violence, a friend or friends were told that an act of violence would be committed; and
In 4 out of 5 school shootings, the attacker had told people of the plans ahead of time.
"Safe to Say Something" gives students the tools they need to be strong and confident advocates for themselves and the people around them. You'll be hearing a lot about this in the coming months. Please take the Sandy Hook Promise with me: "I promise to do all I can to protect children from gun violence by encouraging and supporting solutions that create safer, healthier homes, schools and communities."

Speaking for the Owen J. Roberts School District, I vow to accept global accountability for the safety of every student, teacher and community member. Join me, because together we make the promise stronger! Taking the time to visit www.sandyhookpromise.org is a great first step.

As always, never hesitate to reach out to me at slloyd@ojrsd.com. Thank you for everything you do to make Owen J. Roberts a great place to live and learn, and to do the right thing at the right time . . . for all the right reasons.