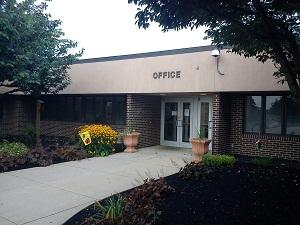 East Coventry Daily Announcements
9/21/17 - Thursday Day 2

GO GOLD! Next Friday, September 29th show your support by wearing your best, brightest gold and yellow!
Please consider donating $1 to Aidan's Avengers, a local charity committed to finding a cure! Donations will be made in honor of Dylan Spriggs.




Attention Chorus Members - Chorus will begin Wednesday, Day 1, September 27th. The schedule is as follows:

Day 1 – 6th grade – 12:55

Day 2 – 5th grade – 11:45

Day 3 – 4th grade – 11:25




Run 101 will be offered to students in 4th-6th grade. If you are interested in participating, pick up a permission slip outside of Ms. Ponto's class. These must be returned to Ms. Ponto by Today, Sept. 21. Run 101 will begin on Monday, Sept. 25th after school in Ms. Ponto's room. Please see Ms. Ponto or Mrs. Jackson with any questions.

This next announcement is for any 5th or 6th grader who may be interested in running for student council. Each 5th and 6th grade homeroom will elect a homeroom representative. You must be responsible and willing to work together to make the rest of the year at East Coventry an even more awesome place. There will occasional meetings before and after school.

Please pick up a form outside of Mrs. Boukalik's classroom. You must write a paragraph about why you are interested in serving your school. All forms must be completed by TOMORROW!

Mrs. Corcoran would thank everyone who joined K-kids! We now have a full club and no longer accepting applications.

Students – Every day #1, all students should go directly to the all-purpose room when they arrive to school. Do not go to your classrooms. There will be adults there to greet you and help you locate your class until your teacher comes to meet you at 8:30. All students should bring a book with them every day#1 to look at and read while you wait for your teacher to arrive.

The PTA Membership contest is in full swing. Our membership drive that runs through next Friday, September 29th. The class with the most members by September 29th will win a special prize! !!!!

Membership forms are located on the PTA website www.eastcoventrypta.com . Anyone can join for just $7.00 – your parents, grandparents, family members, neighbors, and family friends. Completed forms can be brought back to school in an envelope labeled " ECPTA Membership".