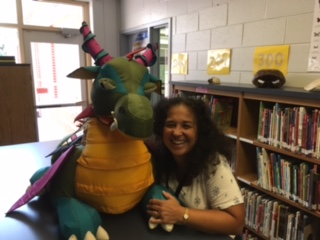 Phone:
Email:
Degrees and Certifications:
Ms.

Fazioli

Welcome to the French Creek library!

The 2017-2018 school year marks the start of my fifth year at French Creek and with the OJR school district. Previously, I worked as a public and academic librarian. I earned my certificate in Library K-12 in 2009 and worked for the Great Valley and Pottstown School Districts before joining the French Creek community. I recently completed my Level II certification in Library K-12.

I also hold a Master's degree in both English and Library Science.

Please continue to visit this page throughout the schoool year as we have a few new activites and programs in store for the library such as a Makerspace (http://spaces.makerspace.com) and an "honor" book program in which families can sponsor a book to be added to the collection to celebrate a child's birthday or to mark another special event or significant person in a family's life.

This page also includes the library class schedule so that you can help your children remember when their library books are due. Also, periodically, I will post rubrics and other helpful documents for those students who might be completing library work at home.

Finally, check this site for information about Reading Olympics, which is an extracurricular, county-wide activity. Students are organized into teams and read a pre-determined list of books. In the spring, they then gather with other Chester County students to test their knowledge and understanding of the titles. We will start reading and preparing for the big night in late fall. We encourage all 4-6 graders to be a part of this fun and enriching activity!

You can reach me at cfazioli@ojrsd.com or check out the library's Twitter feed at @libraryfc!