Welcome to Mrs. Bevan's first grade classroom! First grade is a year filled with amazing growth for your child. Your children will become prepared for their wonderful journey in school. Daily I will try to inspire your child to have a love for learning.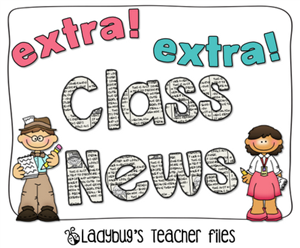 ECPTA Meeting @ 7PM on April 12th in the EC Library
Grade 2 Suessical Performance Thursday April 26th at 2 PM
No Kindergarten on April 27th for Kindergarten Round- Up
ECPTA Meeting @ 7PM on May 1st in EC Library
Showstopper Spring Picture Day - May 4th
ECPTA Ice Cream Social and Art Show - May 4th
Scholastic Book Fair May 7th to May 11th
Fruit for Fathers May 10th and May 11th from 8 to 9
EC Reading Night at the Phillies May 10th
First Grade Field Trip to the Zoo on May 10th
Every Kid in a Park Hike on May 23 at 3PM
NO SCHOOL May 25th and May 28th
EC Field Day June 1st
EC Field Day June 5th (Raindate)
Half Days for Students June 7th and June 8th
June 8th Last Day Of School!