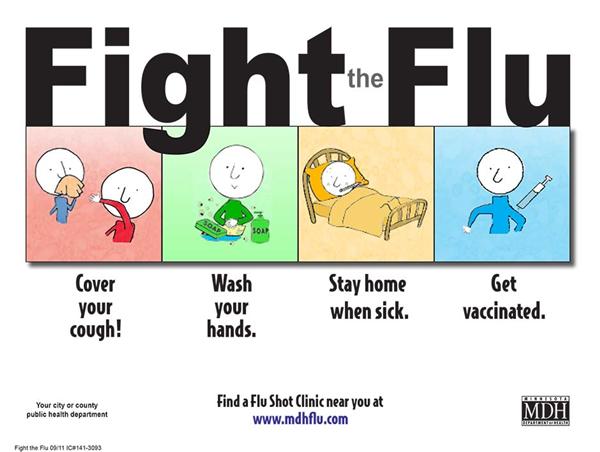 Welcome Back to School!

I want to thank all of the families who have worked hard over the summer to collect their Kg/1st grade dental/ physical forms, 3rd grade dental forms and 6th grade physical exam forms. I can accept any exam performed after September 1, 2016! If you still need to provide these important documents please do so by the end of the month.

Thank you also to all the families that rushed out and had their children vaccinated with the new 4th polio vaccine on or after the 4th birthday. I am pleased to announce West Vincent is in 100% compliance with the new regulations! Way to go WV!!

We are headed into cold and flu season!! Please go out and have your child vaccineated against the flu. We will be holding our annual Flu Clinic on Monday November 6th at the Middle School from 3-6pm. Head out and get protected!!

I will be visiting the 1st and 2nd grade classes to discuss proper hygiene in the next month. I emphasize covering coughs and sneezes with the elbow as well as proper HANDWASHING!!! These easy steps are our best defense against the cold and flu! Please enforce at home. Check out my videos on my page and share with your kiddos!

Also review my sick day guidelines. I do ask that you follow these guidelines. I will be calling you if we have any suspicion that your child was sent to school while actively ill. I am available via phone and email if you want to discuss if they should come to school. Remember, your child is allowed only 10 days of absence in a school year. That includes extended illness as well as vacations/trips. After 10 days, you may be required to provide a doctor's note for any other absences. I am happy to help educate you, as well as the child, about illness and what we can do to make ourselves feel better while in school.

Have a great fall!!

EpiPen Recall Details:

Meridian Medical Technologies, a Pfizer company and Mylan's manufacturing partner for EpiPen® Auto-Injector, has expanded a voluntary recall of select lots of EpiPen (epinephrine injection, USP) and EpiPen Jr® (epinephrine injection, USP) Auto-Injectors to now include additional lots distributed in the U.S. and other markets in consultation with the U.S. Food and Drug Administration (FDA).

The recall impacts certain lots of the 0.3 mg and 0.15 mg strengths of EpiPen Auto-Injector. None of the recalled lots include the authorized generic for EpiPen Auto-Injector, which is also manufactured by Meridian Medical Technologies.

U.S. Impacted Lots:



Product Replacement Instructions:

Mylan is committed to replacing recalled devices at no cost and Mylan would like to reassure patients that there will be no additional replacement-related financial burden to them as a result of this recall. Patients, customers and distributors are being notified. We are asking patients to keep their existing product until their replacement product can be secured.

Patients may receive either EpiPen Auto-Injector or the authorized generic for EpiPen Auto-Injector at the pharmacy as a replacement based on availability. The authorized generic has the exact same drug formulation, has the exact same operating instructions and is therapeutically equivalent to EpiPen Auto Injector, and may be substituted for EpiPen Auto Injector.

It is important that patients continue to carry their current EpiPen Auto-Injector until they receive a replacement device.

To return your product please contact Stericycle at 877-650-3494.

Please check back here soon for updated and additional information on the product return and replacement process.

Patient and Customer Contact:

To return your product please contact Stericycle at 877-650-3494. If you have any additional questions regarding this recall, please contact Mylan Customer Relations at 800-796-9526 or customer.service@mylan.com.