Welcome to Mrs. Laubenstein's Class!
Hello and welcome to Mrs. Laubenstein's fourth grade class! I started teaching in the Owen J. Roberts School District in 2007. In addition to fourth grade, I have previously taught first, third, and fifth grades as well. Throughout my teaching career, I have been lucky to work with very enthusiastic students, caring and supportive families, and talented colleagues. I consider myself a lifelong learner, so along with my students, I am ready to embrace a new year of teaching and learning together!




Each year, I look forward to watching my students grow both academically and socially. Through the Responsive Classroom approach, our class will build a community of learners where all students feel safe, empowered, and supported. Developing positive trusting relationships with one another in a caring environment promotes cooperation, encouragement, and success. Through teamwork, we will develop a respectful community of learners where both social and academic success flourishes.

I value the importance of open communication between home and school. I am looking forward to working together this year to support your child's educational development!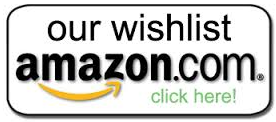 Click here to purchase something from our class wish list on Amazon!