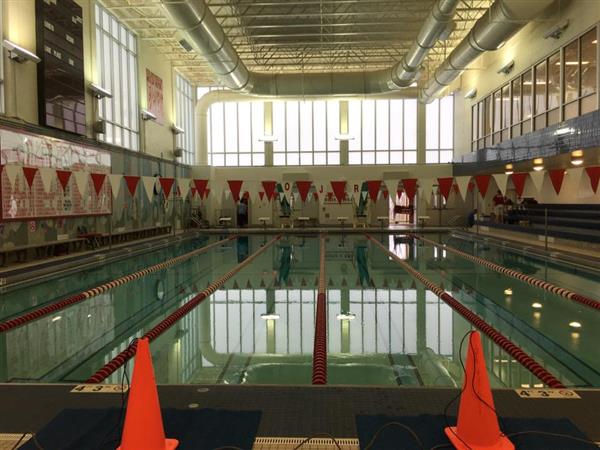 EVENING LAP SWIMMING: (March 5th to May 31st Tuesday, Thursday and Friday evenings 7:15-8:15 pm) No Lap Swim 4/18-4/22 AND 5/24-5/27

The pool will be available Tuesday, Thursday and Friday evenings for lap swimming only. Residents must be 16 years of age or older.

 Individual Pass ‐ $60.00

 Non‐Resident Individual Pass ‐ $100.00

**Combined morning and evening individual pass $90.00 and combined non-resident individual pass $150.00**

--NO CASH PAYMENTS WILL BE ACCEPTED. Registration and proof of residency is required. You will be issued a membership card as proof of your registration for spring evening lap swim.

--CITIZENS WHO ARE DISTRICT RESIDENTS AND ARE 65 YEARS OF AGE OR OLDER AND VETERANS OR CURRENT ACTIVE DUTY WITH A VALID MILIARY I.D. SHALL BE ADMITTED WITHOUT CHARGE BUT MUST STILL COMPLETE REGISTRATION.