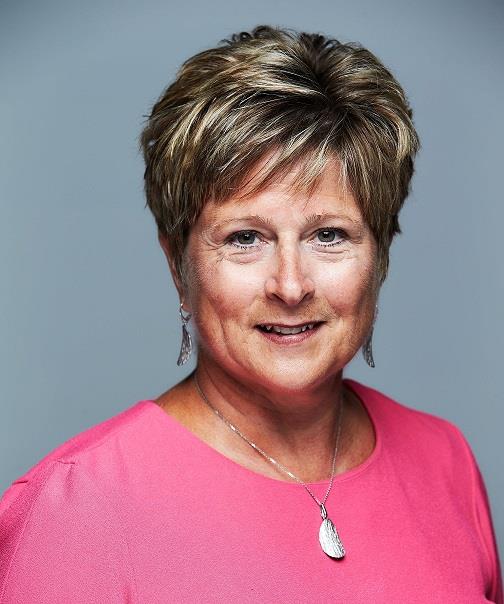 Phone: 610-469-5112
Email:
Degrees and Certifications:
OJR Class of '79 B.S. West Chester University M.Ed. Immaculata University Ed.D. Immaculata University
Dr.

Susan T. Lloyd

Superintendent of Schools

I want to express my gratitude for the support you've offered since I was appointed superintendent of our school district. If there's one thing you can count on in this new year, and in years to come, it's that I will give you my very best to meeting our collective goals and move this district forward. Let me start my tenure as superintendent by sharing with you some promises.

First, I will never forget that the stated mission of the Owen J. Roberts School District is our ultimate policy and guiding light: to inspire each student for success today and greatness tomorrow. To make that mission tangible, I promise to reinforce our vision, which reminds us to always move from good to great, and to do the right thing at the right time for the right reasons.

Second, I promise to foster an effective, positive and transparent school board/superintendent relationship. Our mission and vision are mutual between administration and governance, and I will always remember that we are better together.

Next, I promise to make communication a cornerstone of my administration. So much can be achieved by ensuring consistent and collaborative messaging. We will strengthen family and community engagement, promote a constructive climate that is focused on student outcomes, and develop a healthy rapport between all stakeholders.

Finally, but certainly not the least of my promises, is to ensure students are academically, emotionally and socially successful. Inspired by the words of our mission, I will rally this administration, our faculty and our community to always keep student success at the center of our efforts. What else could be more important than that?

The superintendent's role provides essential leadership for everyone at all levels, ensures thoughtful and appropriate stewardship of funds and facilities, and enables communication between schools and the community. All of this will be achieved through active listening and authentic engagement (such as building tours; dialogue with students, staff and stakeholders; data analysis; media engagement; and, of course, taking into account everyone's suggestions).

As I assume these responsibilities, I will be hitting the ground listening and learning. I will also be working with our school board to establish measurable and relevant goals for my administration, and everyone will be made aware of what those goals are and how success will be measured. Remember, it's your job to hold me accountable! This is an exciting time in education and I look forward to continuing my service to the OJR community, now as superintendent.