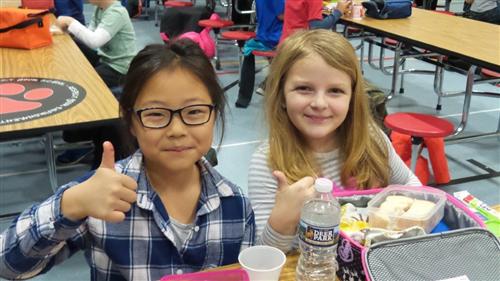 Today, students in all elementary schools, whether they purchased lunch or packed, had the opportunity to sample Roast Butternut Squash and Apples.
The student lunch was a traditional thanksgiving meal with turkey and trimmings.
District Chef Rick Wray thought it was the perfect time to introduce a healthy side dish that students may ask for at the upcoming holiday table.
Roasted Butternut Squash with Apples
Butternut Squash Cubed
Apple Slices
Cinnamon
Brown Sugar
Olive Oil
equal parts butternut squash and apples
Toss with oil, brown sugar and cinnamon.
Place on sheet pan.
Roast in 350 degree oven for 11½ minutes.