Owen J. Roberts Schools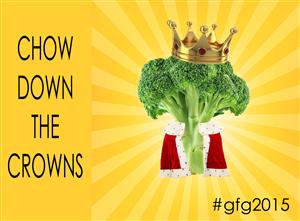 8th Annual Celebration of Good Food and Good Fun!
March 16-23, 2015
Chef Rick Wray from Chartwell's Food Service will visit all elementary schools as part of Chartwell's Chef2School program. He will be stir-frying broccoli in the cafeterias for all students to taste. High School and Middle School students will have a variety of broccoli dishes to choose from on Friday, March 20.
Chef Rick's Simple Broccoli Saute
Serves 4
Ingredients
1 tablespoon extra-virgin olive oil
1 pound broccoli florets, rinsed, patted dry, cut into bite-sized pieces
Fresh-squeezed lemon juice to taste
Salt and pepper to taste
Method
1 Heat oil in a large, covered sauté pan on medium high heat. Add the broccoli florets, stir to coat the florets with the oil, Sauté for about a minute.
2 Add 1 tablespoon water to the pan. Bring to a simmer, reduce the heat and cover. Let cook for 2-3 minutes, until broccoli is still firm, but can be pierced with a fork. Season with salt & pepper, if desired. Remove from heat. Splash with fresh lemon juice to finish. Remove broccoli with a slotted spoon to a serving bowl.
More Kid-Friendly Recipes