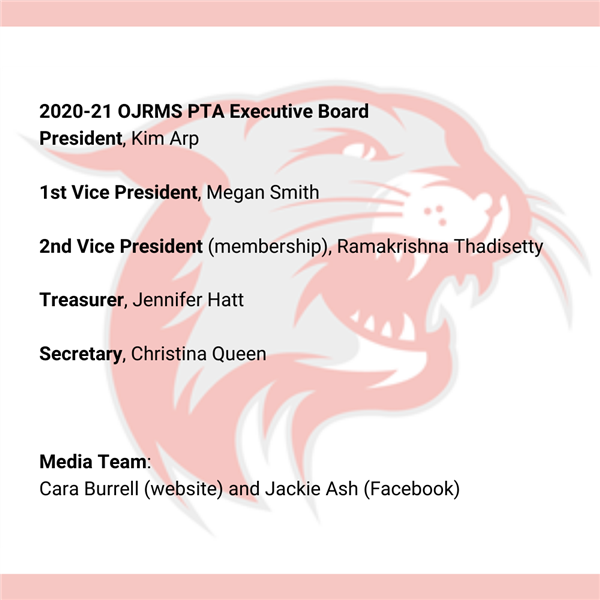 Membership drive incentives 2020-2021:

All winners have been announced! Check out who won!

Join MS PTA today!

August drawing (OJRMS T-shirt): Congratulations to

Taryn Knox

September drawing (OJRMS hoodie): Congratulations to

Natalie Nau

October drawing (OJRMS basket swag): Congratulations to

Stephanie Seuffert
Click For our Events and Fundraisers

Join the OJRMS PTA!

Receive special pricing at our events and stay in touch with what is happening in the Middle School.

Click HERE to join today!

Donate!

Support comes in all shapes and sizes and we can't support our students with your help.

If you prefer to send in a donation to support the PTA, click HERE.