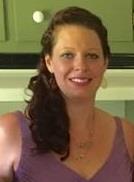 Phone: (610) 469-5101, x2083
Email:
Degrees and Certifications:
BS.Ed: Secondary Education, English, 7-12, Kutztown University (2009); M.Ed: Reading Specialist, K-12, Kutztown University (2013); EDD: Reading and Literary, Capella University (2017)
Dr.

Amber Benson-Chubb

Courses Taught

CP & Honors Hybrid English 12, Literature of Success

CP & Honors English 12

Clubs/Activities

Student Government Co-Advisor

National English Honor Society, Co-Advisor

Philosophy of Teaching

I am here, first and foremost, to facilitate student learning and achievement. Students always come first, and I will be as available as possible to help your child succeed in meeting his or her highest level of potential. I firmly believe that each and every student can accomplish exceptional feats with the right supports in place, and I rely on parent communication as an important element of a student's educational success. Should there ever be ANY problem, question, or concern, please do not hesitate to contact me.

About Me

I have two wonderful children of my own at the elementary school level. We love to spend our free time outside, try new restaurants, and go bowling as a family. We have a turtle, Myrtle, and a beta fish, Valentine. I love to read, write, and watch movies. I am not very athletic, but I am always up for a good game of tennis; I also enjoy playing pool, which I am not particularly good at either. I am a graduate of Kutztown University, where I majored in Secondary Education/English and was also an active member of Kutztown University's Honors Program, which always encouraged me to "do great work." I returned to Kutztown University to pursue my Master's degree in Education/Reading and Literacy and attain my Reading Specialist certification, which I completed in August of 2013. I finished my EDD in Reading and Literacy from Capella University in December 2017.

__________________________________________________

One of the questions I hear from students every year is, "WHY do we need to read?" My own personal passion for literature aside, best-selling author John Green does a great job answering this question in the introduction video for his Crash Course Literature series. Feel free to check out his commentary in the linked video. Not only does he effectively introduce the importance of literature as a cultural, social, and personal force of understanding, many of his points about why we read directly speak to our goals in our study together this year.

Ready for a great year? I am genuinely looking forward to our work together!