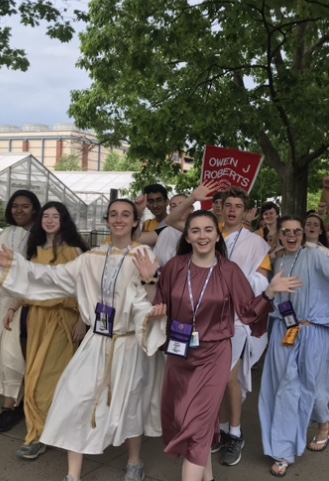 The Owen J. Roberts Junior Classical League (Latin Club) is a robust organization that boasts one of the largest memberships at OJRHS. There are a wide variety of activities and opportunities for students to engage with the Classics more deeply and enjoy socialization, competition, and learning more about the ancient world.

Enrollment is in October. Students will receive information in class from their teacher.

For more information, see Mrs. Suzadail in Room 1115.