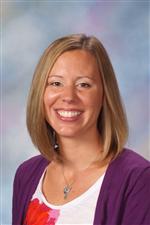 Phone: 610.469.5373 (voicemail)
Email:
Degrees and Certifications:
B.S. Ed., M. Ed.
Mrs.

Candis Wiese

B.S. of Ed., Kutztown University, 2004

M.S. of Ed., Holy Family University, 2009

+60 Post-Graduate Credits in Social Emotional Learning

Elementary Education (K-6)

Reading Specialist (K-12)
Welcome to Mrs. Candis Wiese's Page

I am so excited to welcome you to the 2020-2021 school year!

I

am the Life Skills teacher at Owen J. Roberts High School. This is my 10th year in this position at the high school, and my 14th year in the district. I was fortunate enough to experience a position as a Reading Specialist and Academic Coach in the 2014-2015 school year at the middle school and grow as an educator; however, my true passion is working in this position with the students and families I have grown to love. I graduated from Kutztown University in 2004 with my Bachelor's Degree and certification in Elementary (K-6) and Special Education (N-21). In 2009, I earned my Master's Degree from Holy Family University with a concentration in Reading and my Reading Specialist certification (K-12).

I've also earned an additional 60 credits, mainly focused on Social and Emotional Learning from Neumann University.

I feel as though every student deserves to learn in the best way s/he can. Every student has potential to continue to grow as a learner. Our students not only work on growing as a reader, writer, and a thinker, but growing as a person as well. I'm looking forward to another successful year with our amazing students!