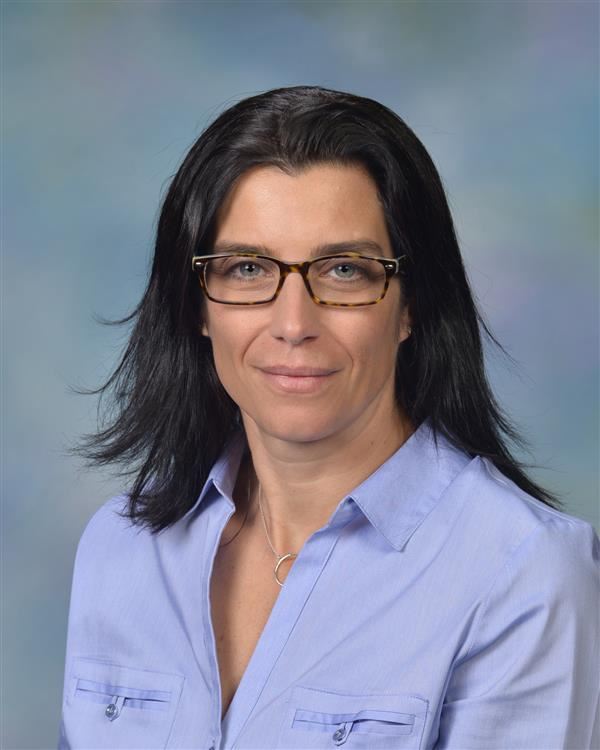 Phone: 610-469-5143
Email:
Degrees and Certifications:
Owen J. Roberts High School 2016-present: Assistant Principal 2007-2016: Secondary Counseling Chairperson 2001-2016: School Counselor Previous Experience 1999-2001: Resident Coordinator, Philadelphia University 1995-1999: Assistant Director of Admissions, Fairleigh Dickinson University Education: Principal Certification, Immaculata University MS, Counseling & Human Relations, Villanova University BA, Psychology, Muhlenberg College Certifications: Secondary Guidance, Level II Principal K-12
Mrs.

Caroline Slade

Welcome to the 2021-22 school year! This is my 22th year at OJRHS, and 6th as assistant principal. I spent the first 16 years of my career as a school counselor, a position full of diverse experiences that helped prepare me for this role, where I work primarily with 11th grade students.

I am excited to continue in this tremendous building along with the other administrators, faculty and staff to positively impact our students. I have found that building strong relationships with students, parents, teachers, and staff enables me to be more effective in my position.

I look forward to developing positive and collaborative relationships with parents. To that end, I'd encourage you to contact me at any time via email or phone (610-469-5143).

In closing, I am incredibly proud and excited to continue to work in the school that has been my professional home for so long. I look forward to a productive and enjoyable 2021-22 school year along with the rest of the Owen J. Roberts community.
Here are some practical tips that I have found useful for personal and academic success:

Grades matter now- Don't ease into the school year, homework and other assignments will be given the first day. The longer you take to focus, the harder it will be to recover. The first marking period counts for 20% of your final grade, same as the other marking periods and the final exam. Your freshman year grades contribute to your GPA as much as the others. Don't spend the next couple of years trying to recover from a poor 9th grade year.

Be organized/keep track of your assignments- Find a system that works to organize your locker, backpack and assignments. Whether you use a traditional planner or take pictures of assignments on the board with your phone it's crucial to keep track of what needs to be completed.
Do your best work the first time around- Complete homework thoroughly and turn it in on time. Many departments don't accept late work or take off points. Homework is assigned to help you learn concepts, so completing it on the bus isn't a great idea. In many cases students fail classes because they aren't doing their homework; the points add up! The same goes for tests. Study in advance and be ready to perform your best, as re-takes aren't given.
Don't procrastinate- One of my favorite sayings is "Eat the Frog". This means you should tackle and complete the least desirable task first. Once you eat the frog, everything else is easy!
Be responsible for your education/self-advocate- Communicate with your teachers, whether it be via email or in person. Ask a teacher if you can come in for extra help. If you are absent find out what you missed. Take the initiative to reschedule missed tests or quizzes. Check grades on Skyward on a regular basis.
Be a good citizen- Don't get involved with people's business and drama, whether it be in person or via social media. Treat others how you'd like to be treated: with dignity, respect, and understanding.
Challenge yourself but don't bite off more than you can chew- Take the hardest classes you can manage without overdoing it. College admissions offices would rather see a "B" in a harder class than an A in an easier class.
Get involved- Take full advantage of the tremendous extracurricular opportunities we have to offer. College admissions offices are looking for meaningful involvement in a few activities, so don't feel the need to join every club. Extracurriculars will also help you meet people, broaden your interests, and have a better overall school experience.
Establish good relationships- You will spend four years at OJRHS. The rapport you develop with both students and staff will make those four years a much more satisfying and enjoyable time. The positive connections you create with teachers will enhance your learning experience.
Take care of yourself- Get enough sleep, eat decently and be physically active. If you are struggling, ask for help. See your school counselor or visit the RAP Office.